Hey everyone we've been busy getting this years swap planned. Here's some details for this years swap
This year the swap will be September 20th back at woodland park in portage
We've secured Bob Fenner to be our guest speaker.
Entry will be $5 for ages 13 and up
Nwimac members and their family will receive free entry when showing their club member card ( if you've paid your dues and not received your card let me know.)
Our swap will be from Noon till 4pm
Bob Fenner will be doing a presentation from 1:30-2:30
We will be doing the raffle at 3:15.
We've receive many awesome donations and they are as follows.
CoralRx donated 200 single dip packages that will be in the entry bags.
Aquacraft donated 200 copies of their September 2015 issue of Marine aquarist for the entry bags. And Bob Fenner is featured in this issue!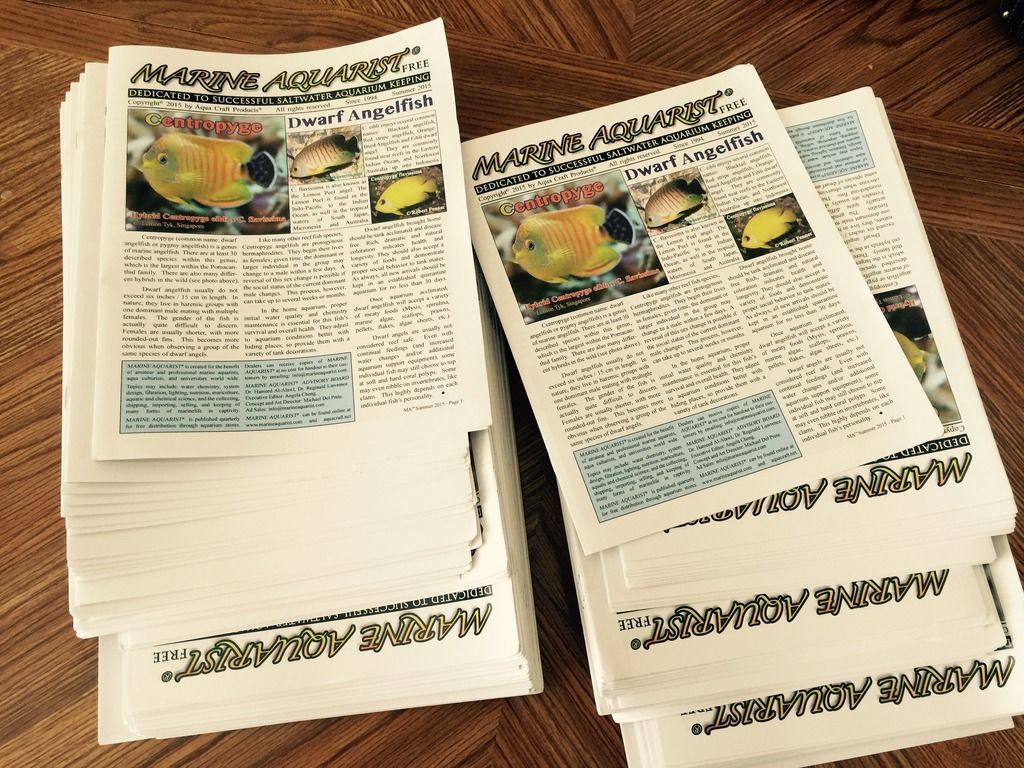 The United Pet Group donated some awesome things this year
Aqua Ultraviolet donated a UV sterilizer
Custom Aquariums donated their H2Overflow along with the drill kit
Vendor The Reef Junkie donated a gently used dosing pump
Red Sea sent an amazing donation box today
List of confirmed vendors
Insane Coral
MT Reefs
Divine Aquatic Supply
A Little Piece of Ocean Jamie Myers
Dirks Dry Goods
Tyler Ball
Aznuttys Saltwater Connection
The Reef Junkies
Ladies Frag Swapping
Mermaids Cove
LaBo's Aquatics
Exotic Aquatics
JimsReef
Hobbiest
Irsug1
David G
Paul Schneider
BigEvil1 aka Mike Bakker
Royce Holder