MARS FRAG SWAP WEBSITE
http://www.marsfragswap.com/
12th Annual Madison Area Reef Society Frag Swap
Will be held Saturday, January 16, 2016 11-3 pm. It will be held at VFW post 7591, 301 Cottage Grove Rd, Madison, WI
A once-yearly opportunity for MARS members and the general public to buy/sell and trade corals, dry goods and marine fish. The swap will run from 11-3 pm Please check back periodically for more details .
General Admission Entry Fee
$5 or free with a canned good and or non-perishable food item.
All entry fee's and food donations will be donated to Salvation Army. No charge for kids 12yrs of age or younger
Raffle Items
Everyone who attends the MARS Frag Swap will be included in our door prize giveaways. (one ticket per paid entry or food donation) First 100 paid/donation entries will recieve a grab bag!! (one grab bag per household) While supplies last!!
Confirmed Vendors
-Zoanthids.com

-Reef Kingdom

-Frag Creations
-Eye Candy Coral

-Dirks

-Beef's Reef
-Big Kahuna Tropical Fish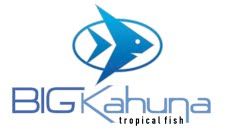 -Reef Deep Aquatics
-AznNutty's Saltwater Connections
-Coral Savers
-tball Corals
Hobbyist
Sonny "goodguy"- Chicago,IL.
Scott "Starboard" - Madison,WI.
Todd Hiney - Beloit,IL.
Aquagrrl - New Berlin,WI.
(John) Eric Gruben - Rochelle,IL.
Eric Klapper - Waupun,WI.
Ruben Rodriguez - Milwaukee,WI.
BIG THANKS TO OUR RAFFLE SPONSORS!!
Raffle Items
75 gallon Aqueon tank reef ready w/ black trim, black pine stand, glass top and 48" black strip light
Aqua Ultraviolet:
8 watt Avantage UV Sterilizer
Rod's Reef:
x5 frozen food multi-packs
Premium Aquatics:
Orange logo bags, pens, algae scrubbers, and discount cards

Bulk Reef Supply:
BRS 4 Stage Value Plus RO/DI System - 75GPD

Cobalt Aquatics:
NeoFlow Circulation Pump

Big Kahuna:
Jebao DCT 6000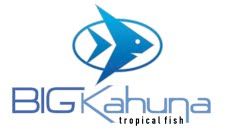 Best Fish:
Aquatic Life Double Stand Light Fixture Hanger
AquaTop AF-250 Automatic Priming Canister Filter w/ UV Clarification

Doctors Foster and Smith, LiveAquaria:
$100 Gift Certificate
Omega One:
TBD
2016 MARS Frag Swap Table Registration
One Table Left!!!!!
http://www.madisonreef.com/forum/viewto ... =2&t=14733
_________________
Over 15yrs in Marine and Reef Hobby:
MAIN TANK
120gal Reef Savvy,
LIGHTING
ATI 48" 3x75W led 8x54W t5 Hybrid Powermodule
CIRCULATION
Ecotech Vortech 3x MP40wES and MP10wES,
FILTRATION
40" 49gal custom acrylic sump with refugium, 2xNext Reef Reactors 1 for GFO and 1 for carbon, Vertex Omega 180i skimmer, Korallin BioDenitrator, GEO 618 Cal Reactor,
CONTROLLER
Neptune Apex Systems
Build Thread
viewtopic.php?f=42&t=19326