JUST 1 DAY AWAY!!!
13th Annual MARS Coral Frag Swap January 14, 2017
http://www.marsfragswap.com
The swap will be Saturday, January 14, 2017 11-3 pm. It will be held at VFW post 7591, 301 Cottage Grove Rd, Madison, WI
A once-yearly opportunity for MARS members and the general public to buy/sell and trade corals, dry goods and marine fish. Vendors from all over the country will be there with a wide variety of corals to choose from. The event runs from 11 a.m. till 3 p.m Please check back periodically for more details.
Admission for the General Public is FREE
Raffle Items
Everyone who attends the MARS Frag Swap will be included in our door prize giveaways. (one free ticket per adult will be handed out upon entering) approximately the first 100 entries will recieve a grab bag!! (one grab bag per household) While supplies last!!
Confirmed Vendors
-Eye Candy Coral

-Dirks

-Reef Deep Aquatics
-Coral Savers
-tball Corals
-Reef Habit

-Insane Coral

-Beef's Reef
-Big Kahuna Tropical Fish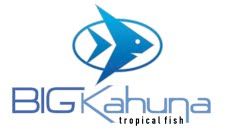 -Reef Kingdom

-Coral Reef Supply
-Mermaids Cove
Hobbyist
Cliff Roberts - Madison,WI.
Todd Hiney - Beloit,IL.
Tony Geffers - Beloit,IL.
Ruben Rodriguez - Milwaukee,WI.
Sonny - Rockford, IL.
Kevin's Corals - Sun Prairie, WI.
_________________
Over 15yrs in Marine and Reef Hobby:
MAIN TANK
120gal Reef Savvy,
LIGHTING
ATI 48" 3x75W led 8x54W t5 Hybrid Powermodule
CIRCULATION
Ecotech Vortech 3x MP40wES and MP10wES,
FILTRATION
40" 49gal custom acrylic sump with refugium, 2xNext Reef Reactors 1 for GFO and 1 for carbon, Vertex Omega 180i skimmer, Korallin BioDenitrator, GEO 618 Cal Reactor,
CONTROLLER
Neptune Apex Systems
Build Thread
viewtopic.php?f=42&t=19326